A website should not just look good but also offer a seamless user experience for the visitors to ensure that your business gets the success that you want. Good usability sets your site apart from those of your competitors. Good website design is all about ensuring that the visitors easily get to find the information that they are searching. It makes the website more appealing to visitors. Here are some of the features that make a website user-friendly and keep you ahead of your competition in the world of online businesses.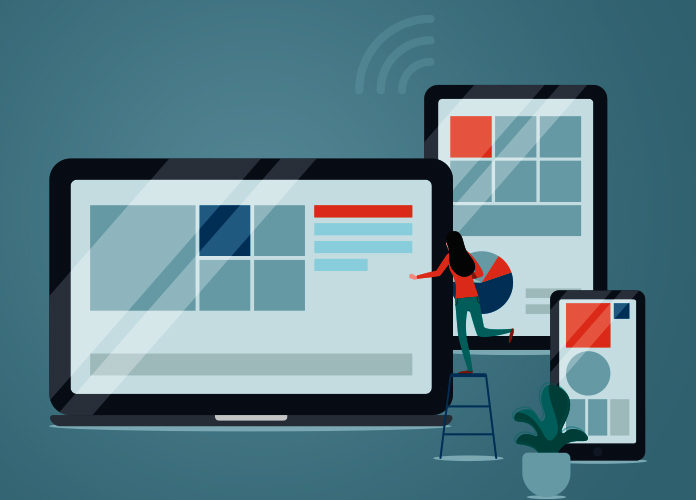 Mobile compatibility
Creating a site that is mobile optimized is of the highest importance because most of the users access the internet through their mobiles. Your first step needs to be checking how the existing site fares on mobile screens. The mobile site tester tool available with Google will help you find this out. You will get to create a mobile compatible website in no time with the help of the right web designers.
The accessibility
A user-friendly site is something that is accessible to everyone, including the ones who are disabled, blind, or elderly. The users who fall in these categories use screen-readers for accessing the internet. The accessibility guidelines highlight simple techniques of web design that you can apply to make the site easily accessible to the screen-readers. This way you are basically helping the site reach out to a wider audience.
Easy to scan content
Any average internet user just goes through the content on the webpage instead of reading every word from top to bottom. Users scan the important parts of the page to know if it serves their purpose or not. The content needs to get formulated keeping this factor in mind, so that, the readers can easily read it. Correct use of sub-headings, bullets, paragraphs, and lists helps to breakdown the text to increase its readability for all.
The speed of loading
Nothing can be more annoying to a user than a website that takes too much time to load. The slow speed of loading in this fast-paced world of modern technology will just make the visitor leave the site. Good usability is when a website takes not more than four to six seconds to load. It is one of the things that budget web design ensures that makes your website rank high in the search engine result pages as well.
You should also check browser compatibility as neglecting it can have an adverse effect on the site usability and branding. Different sites get interpreted differently by different browsers, and you need to keep that is mind when looking to make a user-friendly website.